Rod/Post Puller
RR2456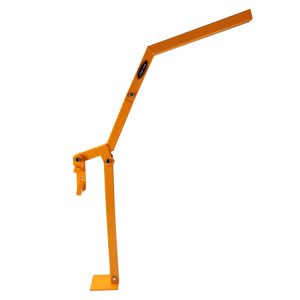 31 in. bent steel handle provides extra leverage when felling, breaking up stumps.
Durable high carbon steel blade, comfortable textured rubber grip.
Package Dimensions 25" x 9" x 4.7"
Net Weight 17 lbs.
Hitch Mount Adjustable Game Lift
RR2475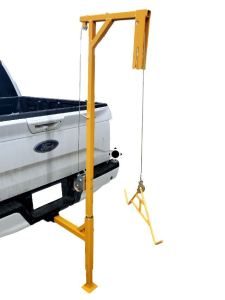 Winch/gambrel 400lb capacity.
Adjustable support foot from 74"-102"
360 degree swivel w/locking pin design.
Package Dimensions 44" x 21" x 5.5"
Net Weight 37.5 lbs
Pallet Puller
RR2458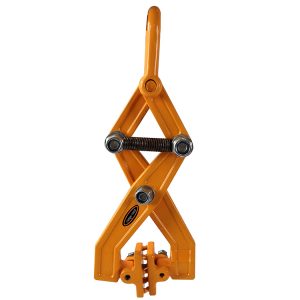 Pull pallets up to 3000 lb. capacity.
Swivel grips avoid slipping off. Spring loaded for securely clamping onto pallets.
Jaws open to 3.75" wide and fit into 2.25" openings.
Package Dimensions 11.5" x 7.5" x 3.3"
Net Weight 5.5 lbs
'U' Style Gate Wheel
RR2495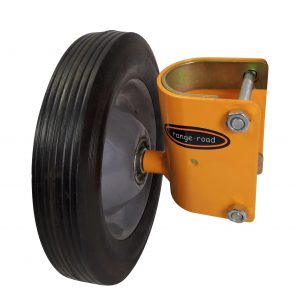 Fits round tube gates 1 5/8 "- 2" outer diameter.
Allows gate to roll easily & swings in either direction. Prevents gate from sagging.
Mounting hardware included.
Dimensions 8" x 8" x 5.4"
Net Weight 4.7 lb
Single Wheel Gate
RR2496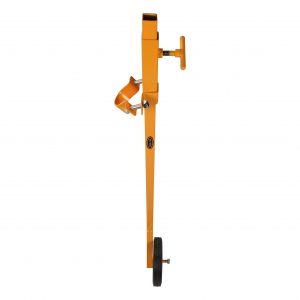 Dimensions 33.5" x 10" x 4". Fits round tube gates 1 5/8" - 2" outside diameter.
Allows gate to roll easily. Swings in either direction.
Dimensions 33.5 " x 10" x 4"
Net Weight 5.5 lb
Twin Wheel Gate
RR2497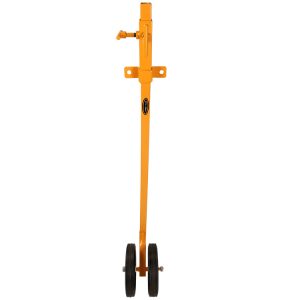 Heavy-duty spring suspension helps to prevent the gate from dragging or sliding during movement. Equipped with 8 "x 3" flat-free tires roll smoothly over uneven ground. Built-in grease fitting provides easy ball bearing maintenance. Strong system handles wooden or steel gates weighing up to 400 lbs.
Net Weight 22 lb